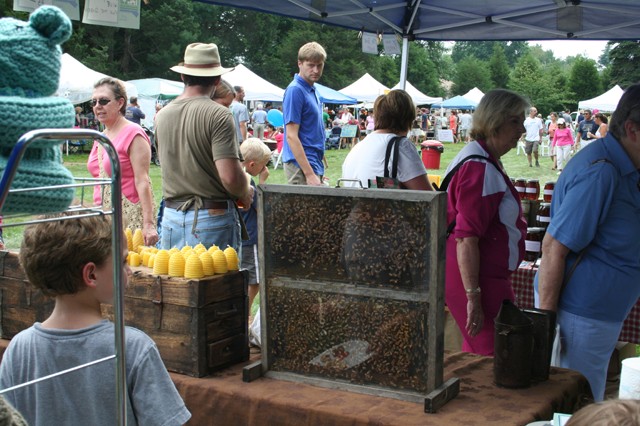 The first Family Day at the Denison Farm Market is Sunday, Aug. 22, from noon to 3 p.m. Sponsored by the Denison Homestead and Denison Pequotsepos Nature Center (DPNC), the afternoon will be filled with fun activities focused on history, the environment, and local agriculture. Craft projects, live music and family nature hikes, even an inside look at the world of beekeeping are part of the offerings.
Planned activities include a play area with old-fashioned toys and games, a scavenger hunt for children and a demonstration of herbs used during Colonial times. DPNC educators will lead hikes of the land surrounding the homestead.
For more information call (860) 536-9248. The farm market is located just beyond the Denison Homestead Museum at 120 Pequotsepos Rd. Parking is available adjacent to the market.
About the Denison Farm Market
The Denison Farm Market is host to more than 18 local farmers offering local products such as jams, cheeses, homegrown USDA-inspected beef, free-range eggs, heirloom herbs, local honey, a wide variety of breads and pastries, and an abundance of fruits and vegetables. The market is held on the fields of the Denison Homestead, surrounded by meadows and woodlands with more than 8 miles of nature trails.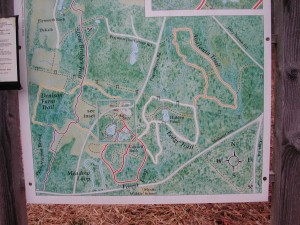 About the Denison Homestead
The Denison Homestead encompasses 200 acres of open land that was part of the original 1654 land grant to Captain George Denison, making him one of the first settlers in the Mystic area. The 18th century farmhouse, built by Captain George's grandson in 1717, continued as home to six generations of Denisons. In 1930, the last Denison descendant to live in the home, created a non-profit family organization, the Denison Society, and charged its members with the stewardship of the house, its contents, and the land. The house opened as a museum in 1948. Each room represents a different period of American history and tells the history of Mystic through the stories of one family. In 1946, the Denison Society also established a wildlife sanctuary on the land, still in existence today and run by the Denison Pequotsepos Nature Center.

About the Denison Pequotsepos Nature Center
Since 1946, the Denison Pequotsepos Nature Center has provided visitors and the community with experiential science programs that further the Center's mission: to inspire and nurture appreciation and scientific understanding of the natural world and foster a personal environmental ethic. DPNC serves 50,000 people each year with environmental science programs. Originally made possible through the long-term support and commitment of the Denison Society, the Nature Center is a private, not-for-profit organization funded by admission fees, memberships and contributions. The center provides many rewarding recreational and educational opportunities on site and at nature preserves and parks throughout the region. For directions, see www.dpnc.org.