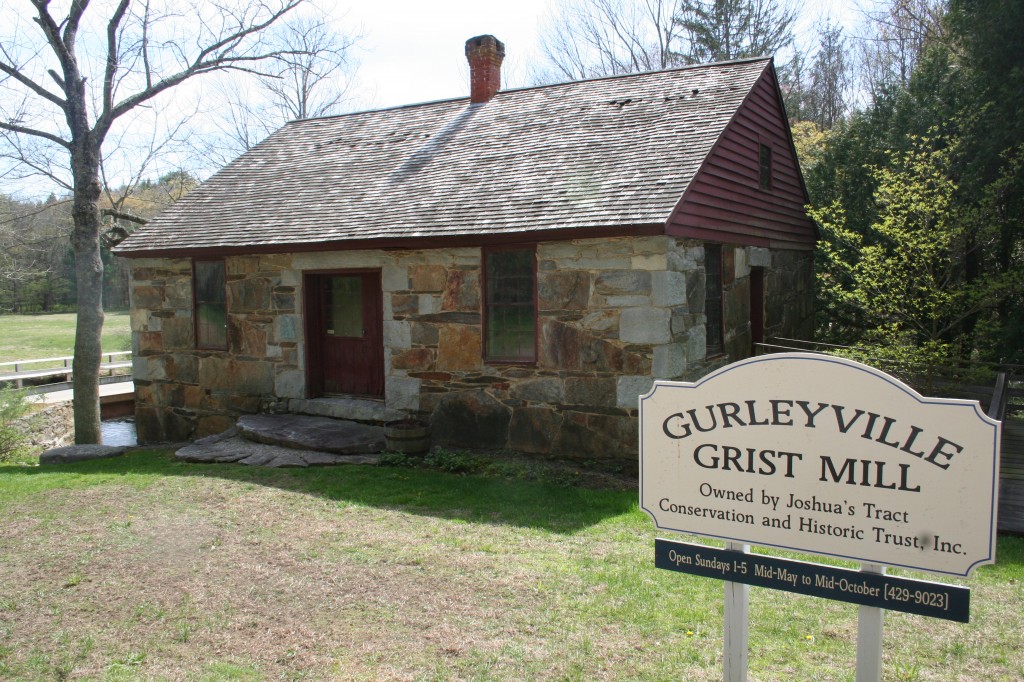 Connecticut's only stone grist mill is the Gurleyville Grist Mill, located about 2.5 miles east of the University of Connecticut, Storrs.
The mill still stands at its original site along Fenton River.
The present stone structure was built in 1835, but working mills at the same location are documented back to 1723.
According to Mansfield history, the mill contains a "complete system of preserved milling equipment. This is not a restoration; here visitors see the equipment as it was operated over many decades and to the middle of this century. Two sets of grinding stones are as they were when last used. Conveying devices, the silk bolter for flour sifting, shafts, and huge gears are intact. Unusual in gristmills is the basement, where a huge water wheel once turned from water diverted under the building from the Fenton River.
"The Gurleyville Gristmill was for some years operated by the family of Wilbur Lucius Cross, a governor of Connecticut. He was born in the house close by (not open to the public)."
The property was bought in 1979 by The Joshua's Tract Conservation and Historic Trust with private and public funding.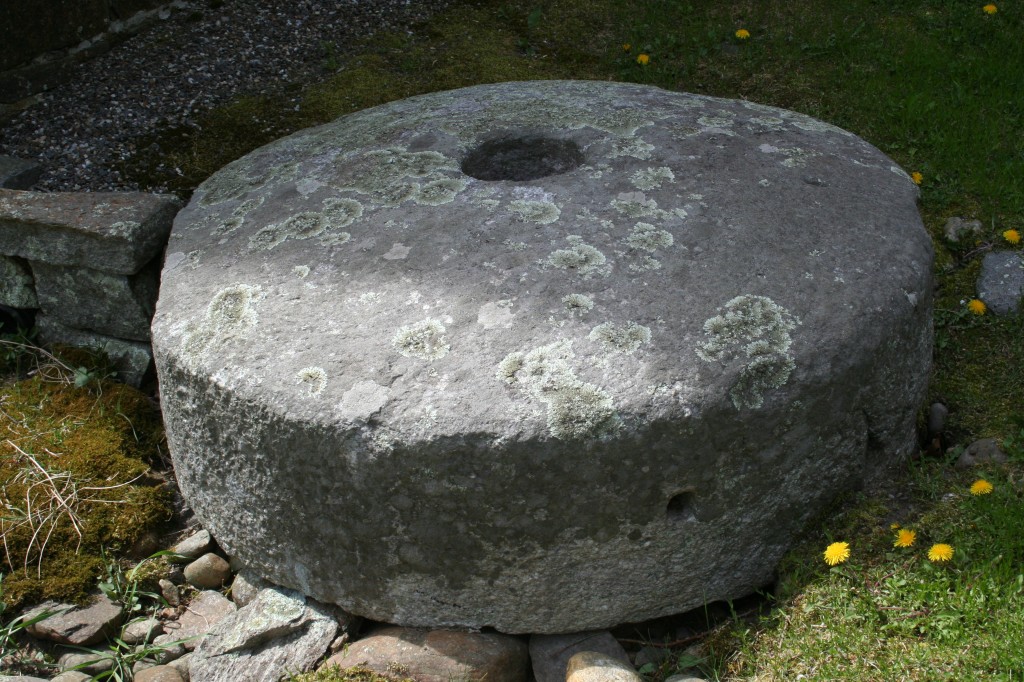 The mill and museum are open 1 to 5 p.m. on Sunday from the third Sunday in May through the second Sunday in October. Groups are available by appointment; call (860) 429-9023 for more information. There is no admission fee, but donations are welcome.
Note: Also worth a visit is the UConn dairy bar, located on campus.